For more than a decade, EVRIPIDOU CONTRACT, has become one of the leading providers for contract furniture to hotels, restaurants,residences, bars and cafeterias.

The division's expertise and technical knowledge permits the effortless and coherent collaboration with architects and decorators, an important advantage, that guarantees the successful completion of indoor and outdoor spaces.

EVRIPIDOU CONTRACT represents the most well-known furniture brands, while simultaneously offering design services and producing furniture that are made-to-measure, according to the client's needs.

From research to design and from production to project management, EVRIPIDOU CONTRACT can handle the most challenging projects and to perform them with perfect technique and design.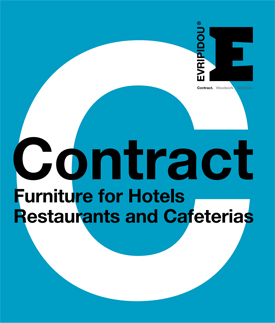 Download EVRIPIDOU CONTRACT catalogue